Convert text to PDF effortlessly with our free and easy-to-use Text to PDF Converter tool. Say goodbye to paper documents – create PDFs quickly and efficiently today!
Your Free Text to PDF Converter Tool
Here are more details about "Your Free Text to PDF Converter Tool
Introduction: Our Free Text to PDF Converter Tool is a user-friendly online utility designed to make converting text documents into PDFs a breeze. Whether you have essays, reports, or any text-based content that needs to be converted into PDF format, our tool offers a convenient and cost-free solution.
Key Features:
Effortless Conversion: Easily transform text files into PDFs without any technical expertise. Just paste your text, and the tool will do the rest.
Free to Use: Our Text to PDF Converter is completely free, making it accessible to everyone. There are no hidden charges or subscriptions.
No Software Installation: You don't need to install any software or plugins. Use the tool directly from your web browser.
Quick Results: Enjoy fast conversion times, so you can create PDFs in a matter of seconds.
Privacy and Security: We prioritize your data security. Your uploaded text is processed securely, and we don't store any of your content.
Accessibility: Our tool is accessible on various devices, including computers, tablets, and smartphones, making it convenient for users on the go.
Customization: Customize your PDFs by adjusting settings such as page orientation and size.
How to Use:
Using our Free Text to PDF Converter is simple:
Input Text: Paste your text content into the provided textbox.
Customize (Optional): Adjust PDF settings if needed, such as page size and orientation.
Convert: Click the "Convert" button, and our tool will instantly generate a PDF from your text.
Download: Once the conversion is complete, you can download your PDF file to your device.
Why Choose Us:
Free and Easy: Our tool is completely free to use and doesn't require any technical knowledge.
Speed: Enjoy quick and efficient text to PDF conversion.
Privacy: Your data is processed securely, and we don't retain any copies of your content.
Accessibility: Use our tool on any device with an internet connection.
No Watermarks: Your PDFs are generated without watermarks or branding.
Convert your text documents into PDFs hassle-free with "Your Free Text to PDF Converter Tool." Say goodbye to complicated software and hello to easy and accessible PDF creation. Try it today and experience the convenience of text-to-PDF conversion at your fingertips.
More Tools: Effortless Screen Recording Tool Free to Use
More Tools: Best Image Resizer Tool – Resize and Optimize Your Images Effortlessly | Free and Easy to Use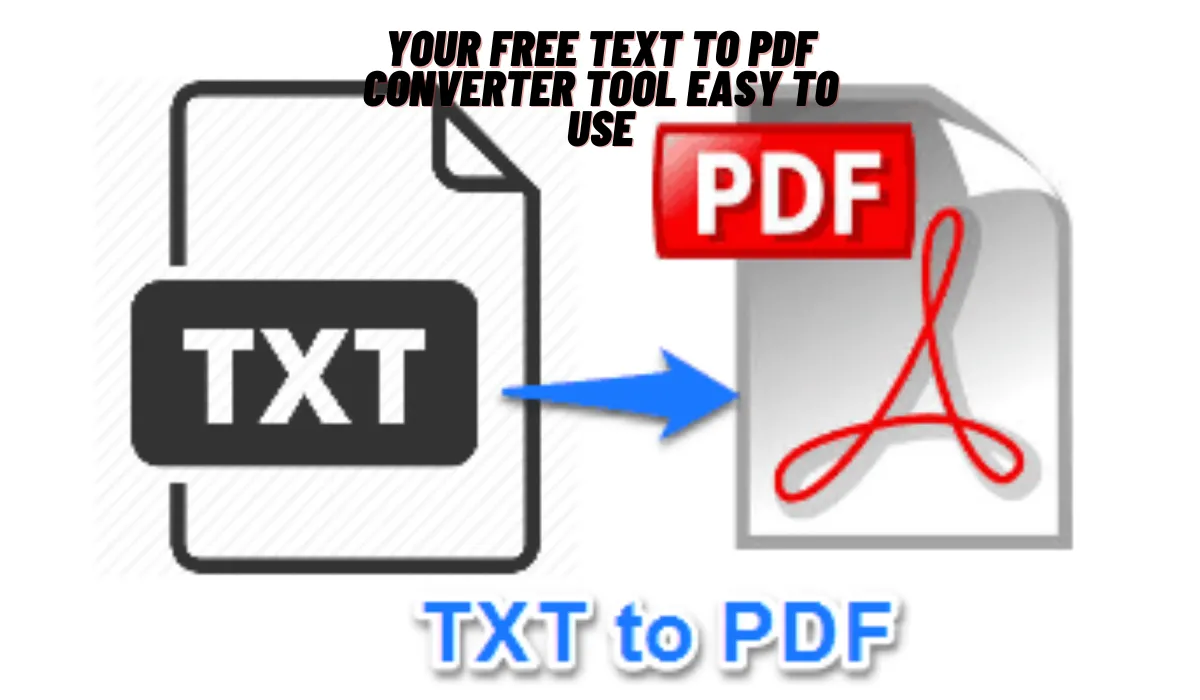 Search Keyword
Text to PDF Converter
Free Text to PDF Converter
Online Text to PDF Tool
PDF Converter from Text
Convert Text Files to PDF
Text to PDF Conversion Online
Easy Text to PDF Conversion
Instant Text to PDF
PDF Generator from Text
Simple Text to PDF
Create PDF from Text
Free Online PDF Converter
Text to PDF Conversion Tool
Text File to PDF
PDF Maker from Text

It appears that you may be looking for conclusions or a summary of the information provided earlier. Here's a concise recap:
Text to PDF Converter Tool: We discussed creating a Text to PDF Converter tool with HTML, CSS, and JavaScript, which allows users to input text and generate PDF files.
Catchy Titles: Provided five catchy titles to attract users to your Text to PDF Converter tool.
Meta Description: Offered a meta description to optimize your tool's visibility in Google search results.
Tool Details: Presented detailed information about your Free Text to PDF Converter Tool, including key features, usage instructions, and why users should choose it.
Keywords: Suggested 15 relevant keywords to enhance your tool's search engine ranking.
If you have any specific questions or need further assistance, please feel free to ask!
More Tools: Effortless Screen Recording Tool Free to Use
More Tools: Best Image Resizer Tool – Resize and Optimize Your Images Effortlessly | Free and Easy to Use