TheMoonDay..In 2009, Avatar aired with 3D technology. The audience watched the film with special glasses in the dark room and big screen of the cinema. An epic experience that became a breakthrough at that time. 13 years on, the first Avatar film will be showing in theaters again with much better quality, even without 3D technology. and now Avatar The Way of Water releases september in theaters with more epic quality.
20th Century Studios announced through their official release on Wednesday (24/8/2022), "Avatar The Way of Water" will hit theaters in September 2022. The video and audio quality of the film has been improved, so viewers can watch in stunning 4K and High Dynamic Range later.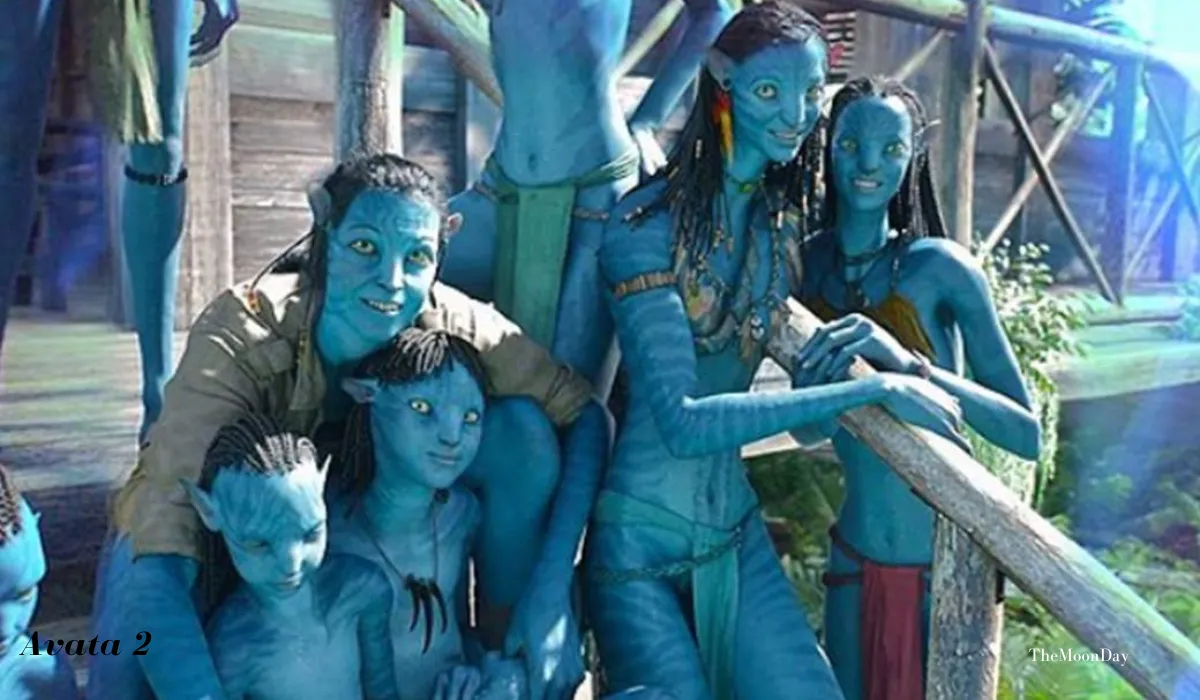 Avatar The Way of Water, Officially Revealed in September Theaters with More Epic Quality
The re-airing of "Avatar The Way of Water" in theaters is also a moment for fans to remember the story of the first film, before the second film Avatar: The Way of Water opens in theaters in December 2022. Previously, Avatar did air on the Disney+ streaming platform but last week the film was quietly released. silence disappeared from the platform, because it will be shown again in theaters.
Avatar was written and directed by James Cameron, the Oscar-winning director who also helmed the next Avatar films. Starring Sam Worthington and Zoe Saldaña in the main cast, Avatar is about exploration of the planet Pandora and the Na'vi tribe.
The first Avatar film received nine Oscar nominations, including Best Picture and Best Director. In 2009, the film also won three Oscars for Best Cinematography, Production Design, and Visual Effects.
#1. Why the Author Changed the Original She-Hulk Story for a Serial Version
#2. New Black Panther Identity Leaks! Until Ben Affleck's Version of Batman Returns
The rerun of "Avatar The Way of Water" was marked by the release of a new poster featuring close-up shots of Neytiri. Neytiri's blue skin tone looks sparkling and sharper, hinting that the film will come again with clearer quality than before.
It's not the first time Avatar has been re-released in theaters. Previously, the film had also been shown again in theaters in China, which made the film's revenue increase and could take the position as the highest-grossing film in the world from Avengers: Endgame. Avatar is scheduled to premiere in US theaters on September 23, 2022.
Avatar: The Way of Water Main Cast List
Meanwhile, the upcoming "Avatar The Way of Water" sequel in December will bring back Sam Worthington and Zoe Saldaña. The film also stars Stephen Lang, Giovanni Ribisi, Joel David Moore, Dileep Rao, CCH Pounder, and Matt Gerald.
A series of new names also joined the project. Including Kate Winslet, Michelle Yeoh, Cliff Curtis, Edie Falco, Brendan Cowell, Jemaine Clement, Oona Chaplin, Vin Diesel, and CJ Jones.
#1. Ben Affleck and J.Lo Hold a 3 Day Wedding
#2. New Black Panther Identity Leaks! Until Ben Affleck's Version of Batman Returns
Avatar: The Way of Water will be released in theaters December 16, 2022.
James Cameron Says He Doesn't Want To Direct Avatar 4 and 5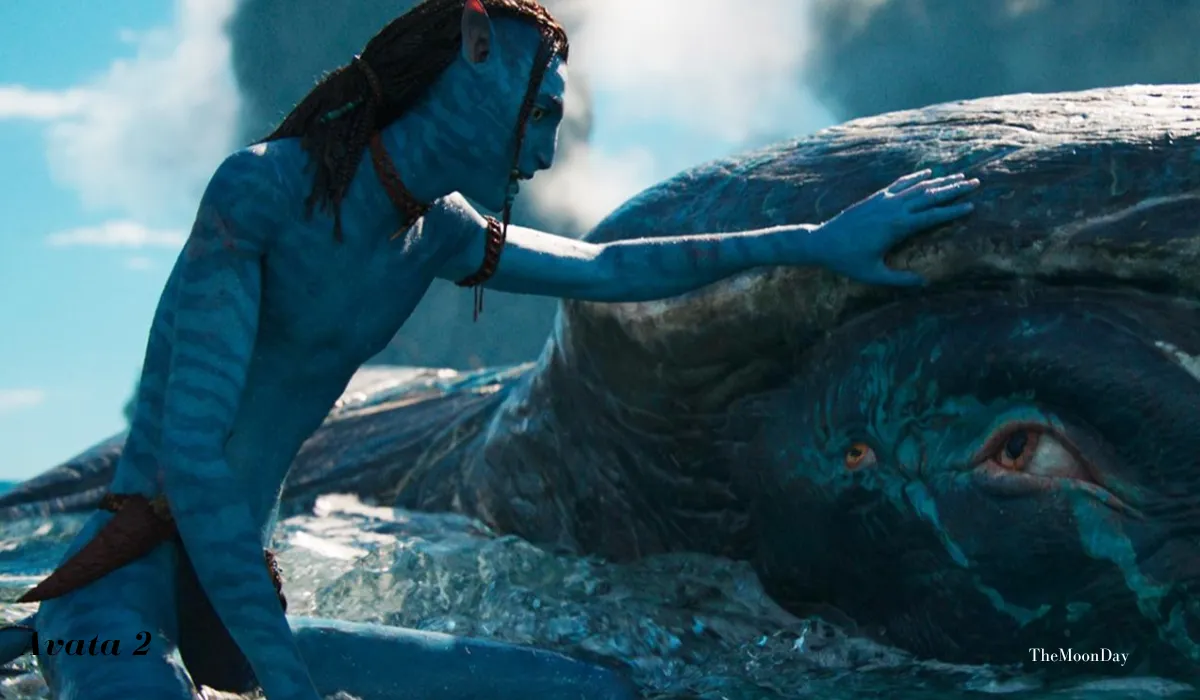 When talking about Avatar with its visual beauty, then there is one name that is most memorable, namely the director James Cameron. His vision is to be able to make the world of cinema raise its standards through stunning visuals that delight the eyes of moviegoers.
Avatar also managed to become one of the highest-grossing films of all time and only lost to the superheroes Avengers. Now the sequel, Avatar: The Way of Water, is also being discussed.
But unfortunately James Cameron actually admitted that he might no longer direct the next two films in the future. "Avatar movie itself is a bit time consuming," said James Cameron in an interview with Empire.
"I've got a few other things I'm developing as well that are interesting. I think eventually over time – I don't know if it's after three or four – I'd like to pass the baton on to a director I trust to take over, so I can do some other things. which I like. Or maybe not. I don't know."
#1. This Parent Asks the Director Not to Kill Iron Man in Avengers: Endgame
#2. New Characters in Wakanda Forever!
In addition, James Cameron also tries to emphasize the messages he wants to convey through his works.
"Everything I need to say about family, about sustainability, about climate, about nature, themes that are important to me in real life and in my cinematic life, I can say on this canvas," Cameron said.
"I got even more excited when I left. The 4th movie was really cool. It's really awesome. I actually wish I could do it. But it depends on the market forces. The third movie is ready so it's just released. I really hope we can make (movies into) four and five because it's one big story, in the end," he added.
Avatar: The Way of Water seems to be selling well in the market. The reason is that the video footage released on Monday (9/5) was said to have been watched more than 148.6 million times in just one day.
The Hollywood Reporter also wrote that the number was dominated by the contribution of Chinese viewers who watched up to 23 million times based on data collected by Disney and the 20th Century. This achievement beats several other Disney films, such as Star Wars: The Rise of Skywalker.
Based on the data received, this method was previously used by several major film studios to guess how much public interest was in their films. Just like Universal Studios did for F9: The Fast Saga which managed to get 202.7 million views in 24 hours.
Avatar: The Way of Water is scheduled to premiere on December 16. Three other sequels come to theaters every two years, in 2024, 2026, and 2028.
Hope you Injoy read this article, If you have any question? Live your comment below, Thank you.
#1. Groot Looks Adorable in the I Am Groot Serial Trailer
#2. The 5 Greatest Mysteries in the DC Universe!
#3. Cameo Brie Larson on Ms. Marvel Was Taken From The Marvels
#4. Kate Winslet's Role in Avatar 2 Revealed!
#5. Mystery of Titanic | How the World's Greatest Ship Disappeared?