Themoonday.com: Explore Today's Gold Price in 2023, influenced by the Federal Reserve's sentiment. Stay informed on the dynamic interplay between gold values and the Fed's stance, guiding your investment decisions with timely market insights.
Today's Gold Price Monday 13, 2023!
Gold prices are at risk of continuing their weakness in today's trading, Monday (11/13/2023), after falling more than 1% in trading at the end of last week, due to reduced safe-haven demand while the hawkish stance of Federal Reserve Chair Jerome Powell adds to its decline.
The most active gold contract for December delivery on the Comex division of the New York Mercantile Exchange on Friday (10/11) closed down US$32.1 or 1.63% to US$1,937.7 per ounce. And it fell more than 2.8% in its worst week in six.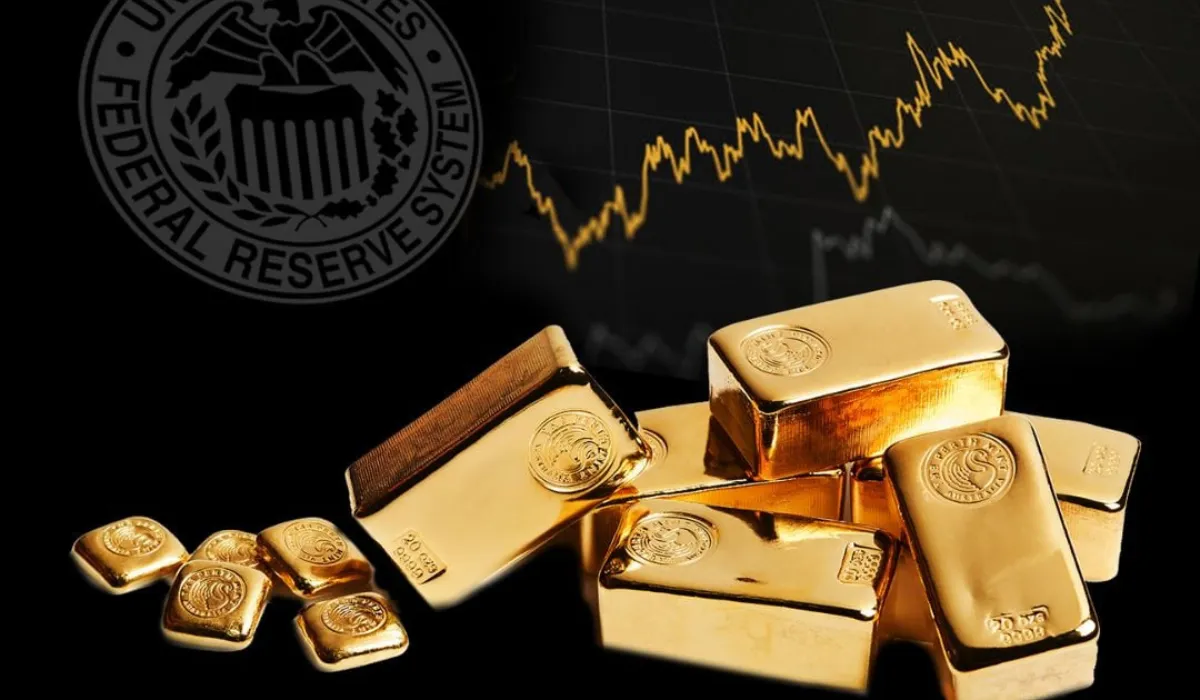 Meanwhile palladium fell to a five-year low of below US$1,000 an ounce, accelerating a decline fueled by expectations of a surplus due to the rapid spread of electric vehicles and automakers opting for cheaper platinum for their autocatalysts.
The Monex Investindo Futres Analyst Team said that the downward trend in gold continues to reach its lowest level in the last three weeks. On the 1 hour chart, Gold is seen moving in a bearish channel since November 3, an indication of the continuation of the downward trend.
Gold is also still below the Moving Average (MA) 20 (red line) and MA 50 (blue line) so the pressure is still quite strong.
"Meanwhile, if you look at the 15-minute chart, Stochastic has entered the overbought area with the indicator lines having crossed. This could be a signal of decline. As long as it is stuck below the resistance of US$ 1,946, gold has the potential to fall to US$ 1,934 per troy ounces,"
said Monex in its daily research, Monday (11/13/2023).
On Thursday last week, Powell said the Fed was still not "sure" what it had done could reduce inflation, and emphasized that it would raise interest rates again if necessary. As a result, continued Monex, gold prices continued to decline until they reached their lowest level in the last three weeks.
As is known, gold bullion has lost around US$70 since reaching levels above $2,000 some time ago due to increasing tensions in the Middle East.
US Federal Reserve officials, including Powell, said on Thursday that they were still not confident that interest rates would go high enough to resolve the fight against inflation.
Benchmark 10-year U.S. Treasury yields and the dollar index are headed for weekly gains, making non-yielding gold less attractive to investors.
"Gold will continue to trade sideways to lower levels in the near term unless we see an escalation in geopolitical events, a weak US economic report, or if the Fed suggests raising interest rates,"
said Jim Wyckoff, senior analyst at Kitco Metals.
The presence of major festivals increased demand for physical gold in India, but purchases were reported to be slightly lower than last year as higher prices discouraged some customers.
Meanwhile platinum fell 2% to US$842.34, on track for its worst week since mid-2021. Palladium slipped 2.8% to US$964.25.
Comex gold strengthened 0.26% to US$1,942.80
Spot gold prices weakened 0.04% or 0.76 points to US$1,939.44 per troy ounce at 14.35 WIB. Meanwhile, Comex gold prices for the December 2023 contract were observed to have strengthened 0.26% or 5.10 points to US$1,942.80 per troy ounce.
Comex and Spot gold are in different directions
Gold prices weakened 0.25% or 4.80 points to US$1,935.40 per troy ounce at 12.02 WIB.
Meanwhile, Comex gold prices for the December 2023 contract were observed to have strengthened 0.07% or 1.40 points to US$1,939.10 per troy ounce.
Question 1: Which of the following is not a social media platform?
Today's Gold Price Monday
Today's Gold Price Monday
Today's Gold Price Monday
Check out other news regarding the topic below:
#1. Tube Mastery And Monetization 3.0 Review: How To Create A Successful YouTube Channel!
#2. Bitcoin Asset Price Touches US$21K Again Is Just The Beginning Of A Real Strength
#3. How To Enter To Win A $300 Amazon Gift Card! This Offer Is Only Allowed In United States (US)
#4. How To Find Your Perfect Live Chat Job In 2023
#5. Laws Of Wealth Reviews: (2023) Unveiling The Truth Behind Real Wealth