TheMoonDay.Com__A debate that has been going on for more than a decade: Messi or Ronaldo, who is the greatest player of all time?
Lionel Messi or Cristiano Ronaldo? That's a very difficult question. Everyone will have their own opinion as to who is the better player between the two, with them undoubtedly going down in history as two of the greatest footballers ever. But, what about the opinion of the world's top players on the debate?
Hold yourself, listen to the debate about GOAT from these famous players!
Buying Raphinha hasn't been paid off yet, Leeds United are ready to case Barcelona
Lionel Messi Or Cristiano Ronaldo? 20 Top Footballers Choose Here
Zlatan Ibrahimovic – Messi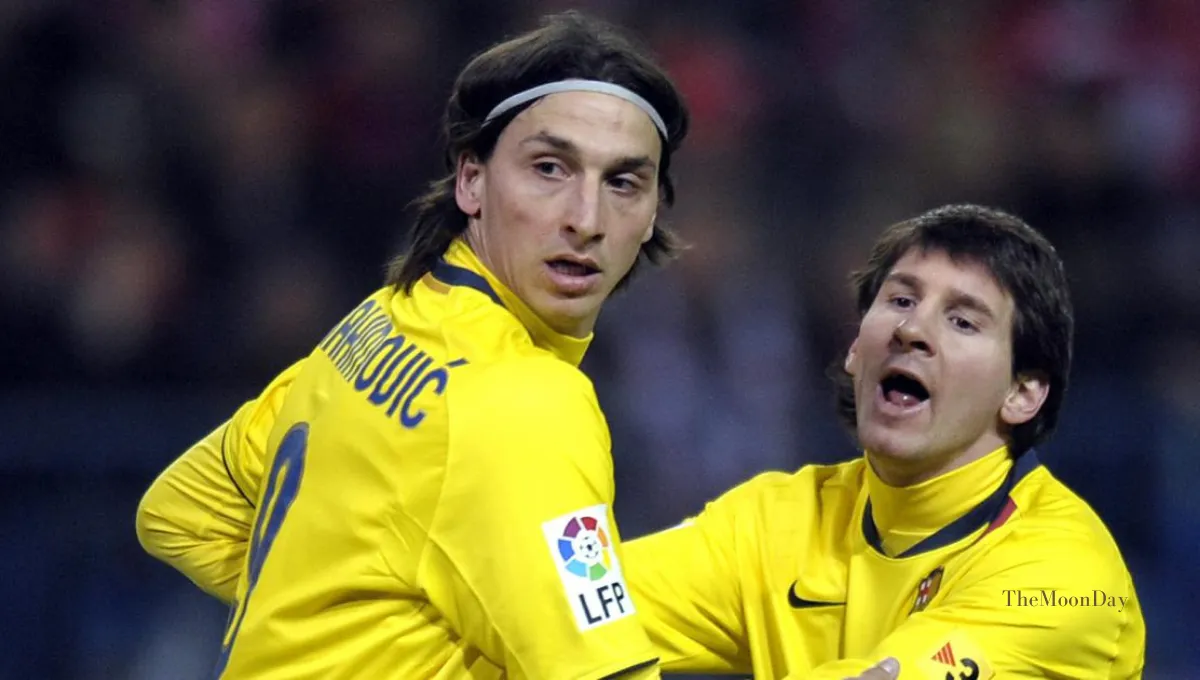 AC Milan star Zlatan Ibrahimovic played alongside Messi at Barcelona and has supported the Argentine more than Ronaldo once. "I think Messi is one of a kind," he said in 2016. "What he does, I don't know if we will see other players do the things he does. Different [to Ronaldo] because he is the result of hard training. . It's not natural." In an interview with CNN, he reiterated his belief that Messi is his greatest footballer.
Kylian Mbappe Now Has No Friends at Paris Saint-Germain
Bruno Fernandes – Ronaldo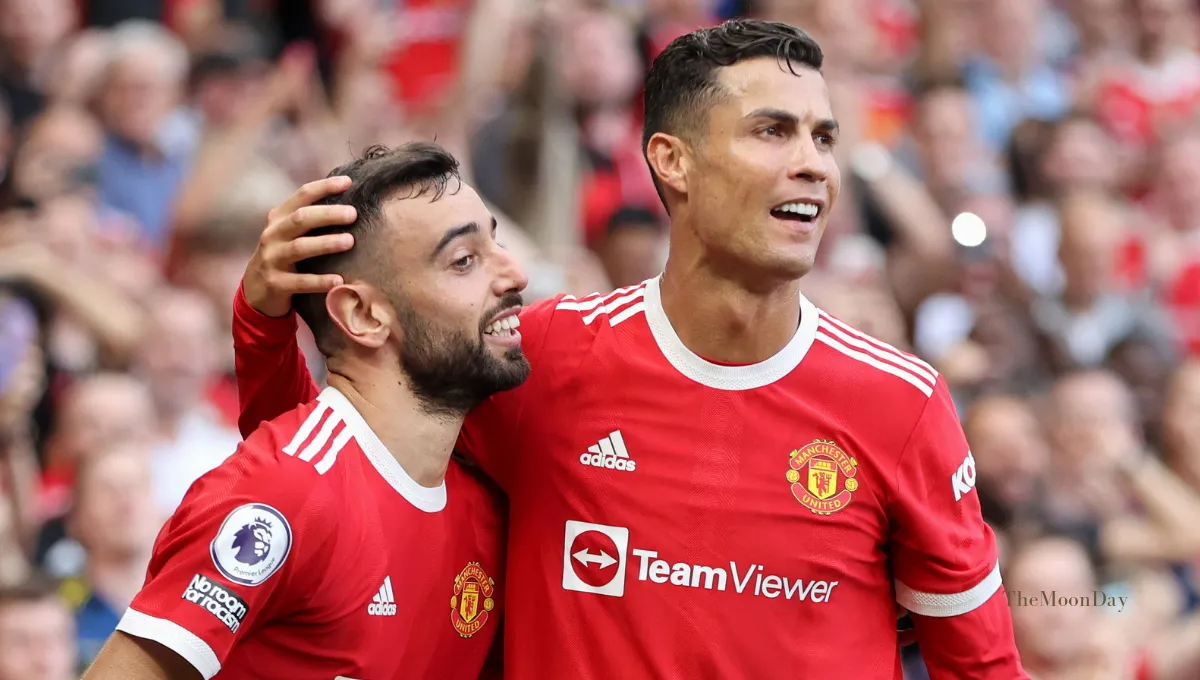 Teammates at club and international level, there is only one name that is the best in Bruno Fernandes' eyes! "Cristiano is the best player in the world," the midfielder said of his Manchester United and Portugal teammates. "He has been playing for 15 years at the top level and it is difficult to do this."
Read More….Marco van Basten: MU is Ridiculous! | Ronaldo is Free from Sanctions
Neymar – Messi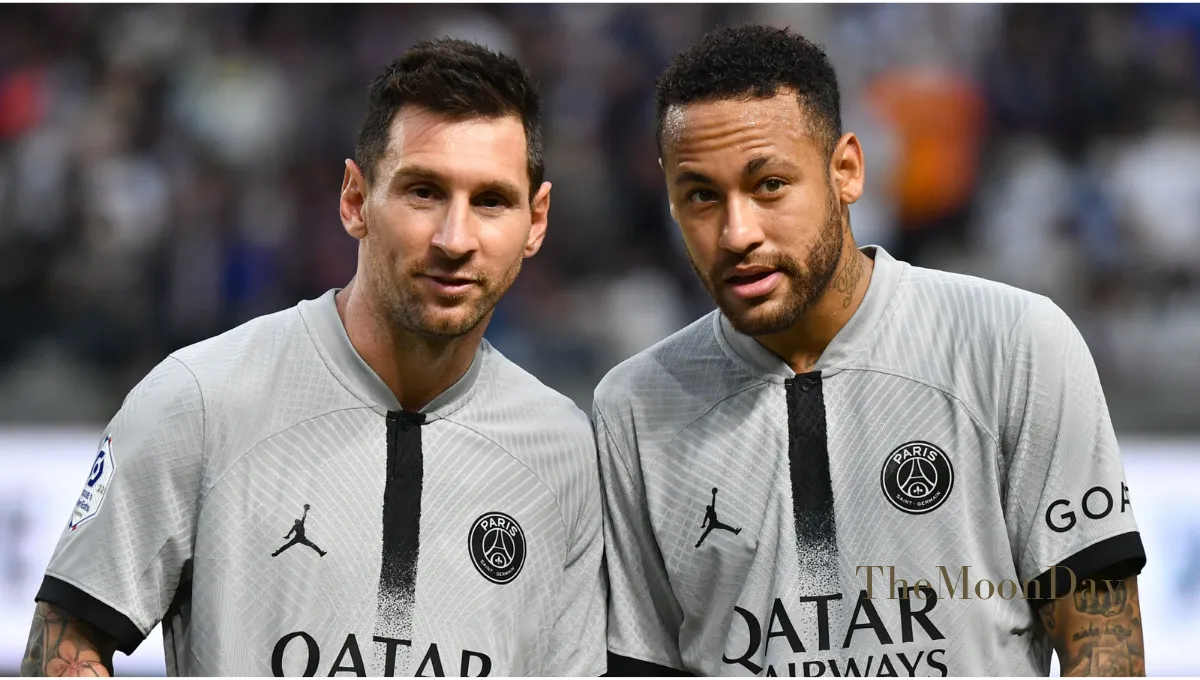 After playing alongside Messi at Barcelona and PSG, there will only be one name for Neymar. "Playing with Leo was a unique experience and we became friends," he said, reflecting on their success at Barca. "From everything I've seen playing, Messi is the best in history."
Read More…Neymar Doesn't Want To Leave Paris Saint-Germain As Focus On World Cup
Gareth Bale – Ronaldo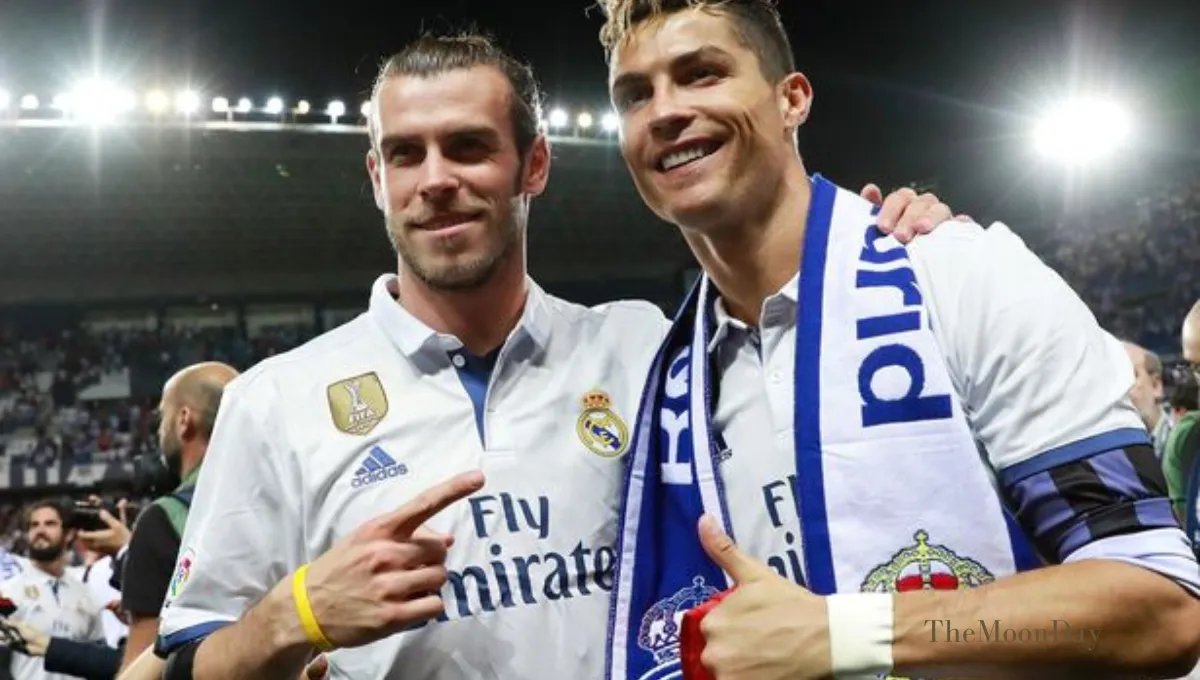 Do we need to ask this question? Gareth Bale enjoyed years of success with Ronaldo as part of the famed 'BBC' trio and despite the presumption the Welshman, and Karim Benzema, are both in the Portuguese superstar's shadow, from goal stats and trophies, all three provide outstanding performance. "For me, the best player in the world is Cristiano Ronaldo," Bale replied, when asked about his Madrid team-mates.
Read More…Dani Alves slams Barcelona: They do not care about their very own legend!
Ilkay Gundogan – Messi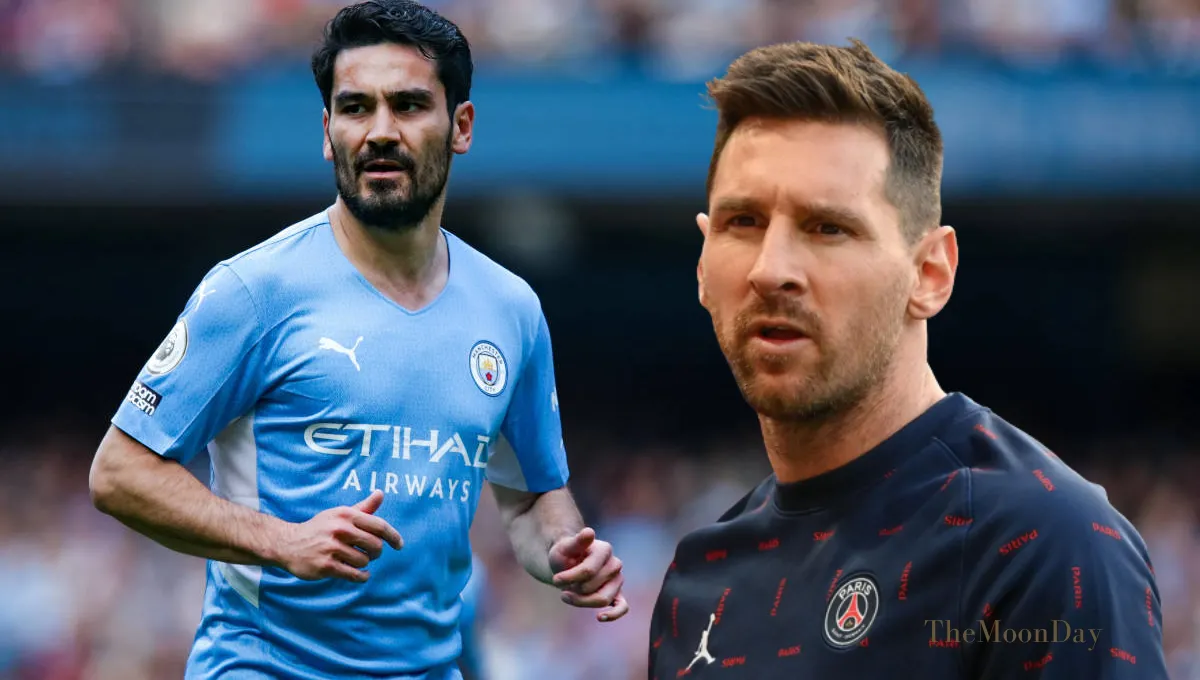 Manchester City midfielder Ilkay Gundogan is unlucky not to have had the chance to play alongside Messi or Ronaldo, but his opinion on GOAT is clear. "Of course Messi," the German midfielder replied when asked about his favourites. "Undoubtedly… There's no question about that."
Read More…Lionel Messi and Kylian Mbappe in 'conflict' as private plan to offload Neymar emerges
Bernardo Silva – Ronaldo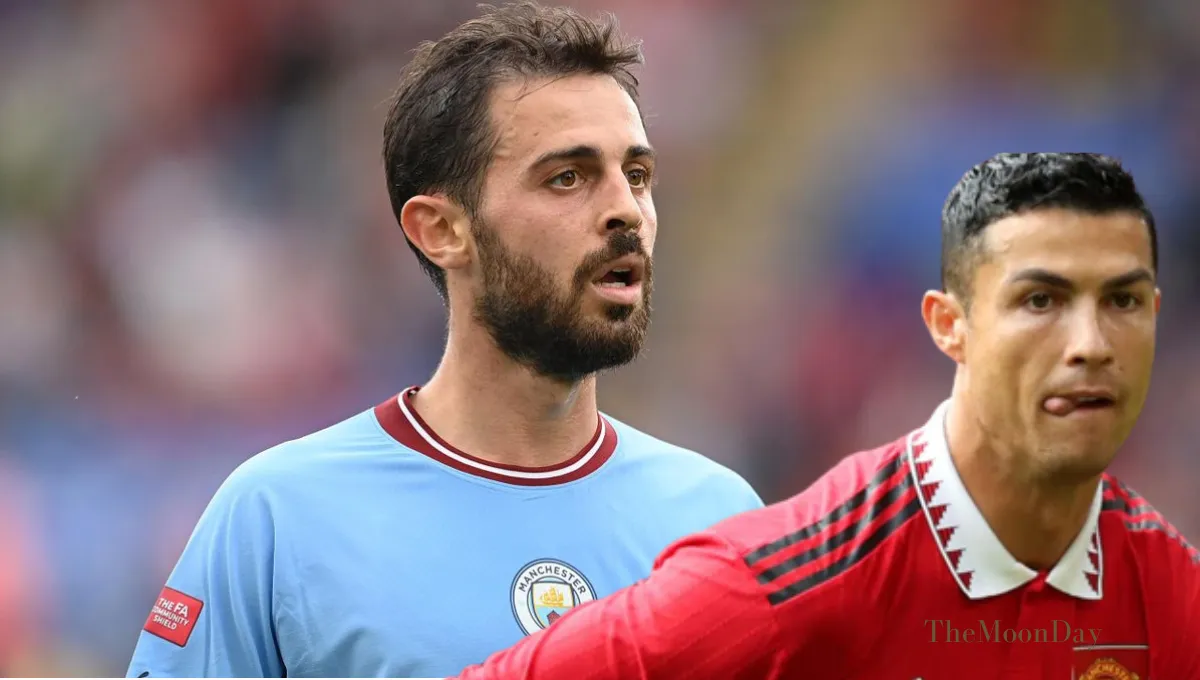 They may be on opposite sides of Manchester, but City star Bernardo Silva puts his Portugal team-mate ahead of Messi. "I think Cristiano, he doesn't have to prove anything more," he said. "What he has done for the last 10-15 years, I think he is showing everyone that he is the best player ever."
Read More…Pique and Shakira split up not because of dishonesty anymore, but money
Angel Di Maria – Messi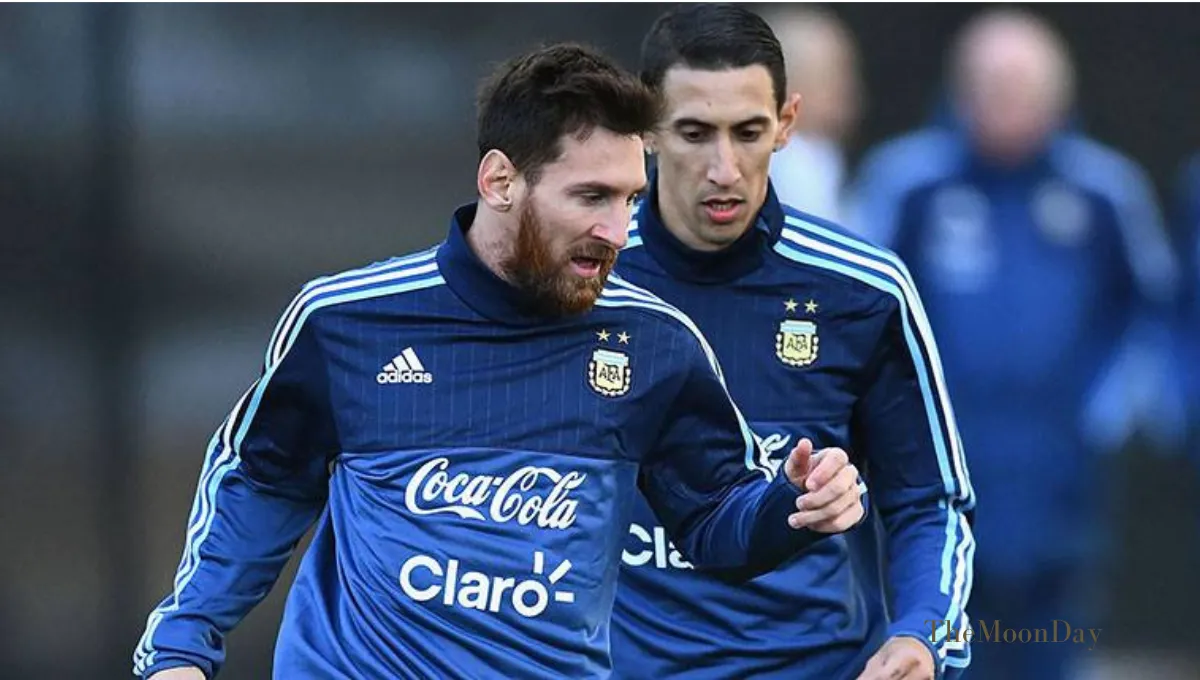 One of the few to have played alongside Messi and Ronaldo, Di Maria had to make a tough decision when asked who his GOAT would be – and he didn't hesitate to reveal it! He told Marca in 2021: "Messi is from another world. You kick the ball at him and he stops it. I've never seen anything like it." "I played with Cristiano, Ney, Mbappe, Rooney, Van Persie, Ibrahimovic, Benzema, Bale and to be honest I didn't see anything like that. Something unique."
Read More…Comparison of Messi and Ronaldo on the age of 35 years
Romelu Lukaku – Ronaldo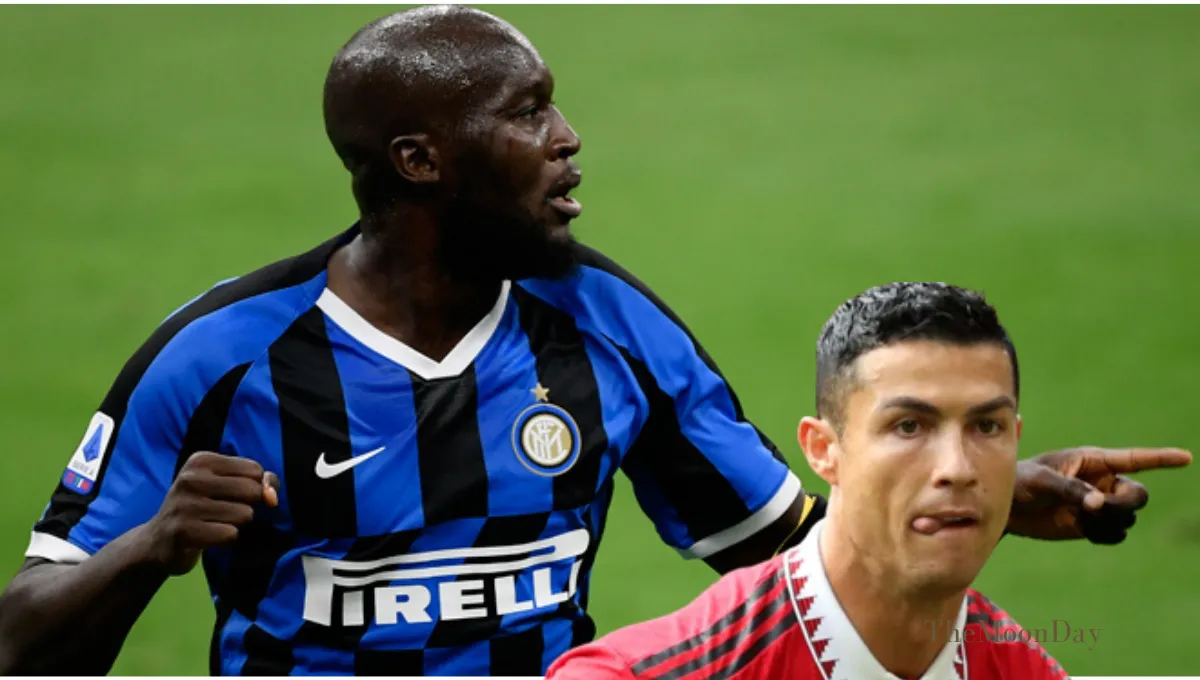 Inter Milan striker Romelu Lukaku felt pressure when asked to choose during his international duty press conference with Belgium. The 29-year-old held his head and said: "Oh my God!" before finally saying: "Ronaldo, man."
Andrew Robertson – Messi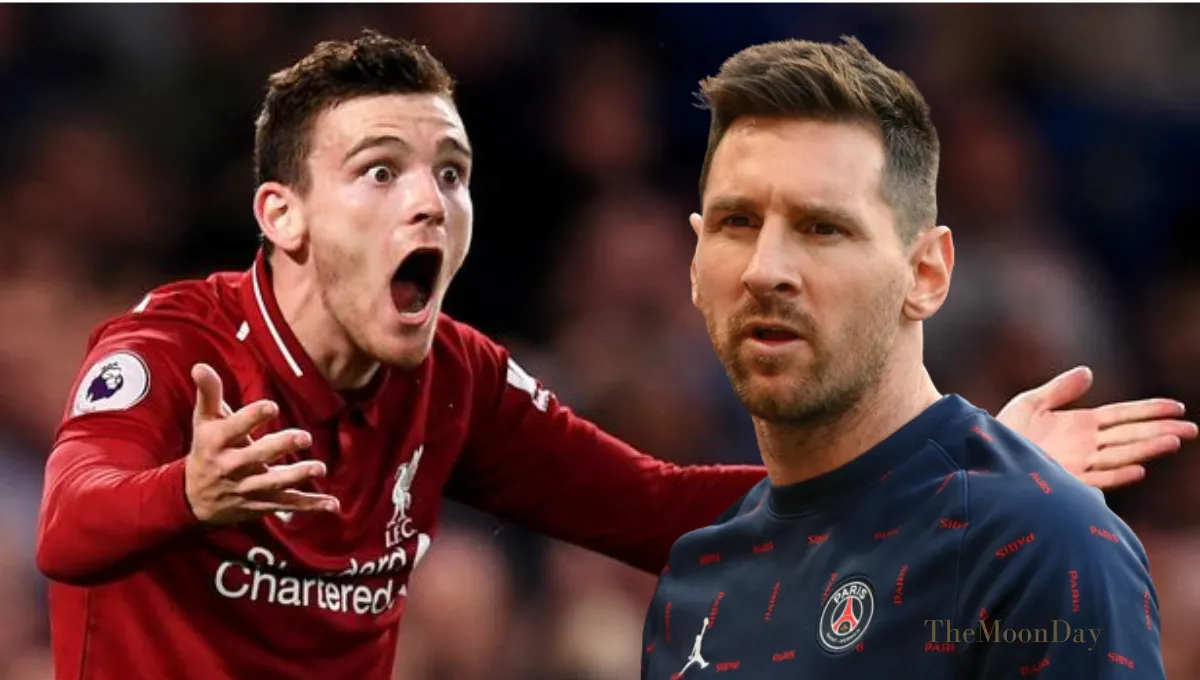 Liverpool full-back Andrew Robertson, perhaps unsurprisingly, chose the Argentine icon as his favourite. The Scot faced Messi twice in the Champions League in 2019, including an epic night at Anfield which saw the Reds overturn a 3-0 first-leg deficit to reach the final. It was in that game that Robertson ruffled Messi's hair as he dueled the Argentine – an action he regretted, labeling his opponent "the best player in world football has ever seen".
Read More…Wow! Juventus tries their luck in signing PSG Megastar Neymar
Marcus Rashford – Cristiano Ronaldo
Ronaldo's other Manchester United team-mate, Marcus Rashford, did not want to take the risk of disappointing the Portuguese. He may have ousted Ronaldo from the starting XI and will likely continue to do so for a long time, but Rashford has no qualms about choosing his version of GOAT. He said of the debate: "Always Ronaldo, I think."
Read More…PSG Promise Lionel Messi Will Be An Alien Again Next Season
Marco Reus – Lionel Messi
Borussia Dortmund winger Marco Reus has faced Messi and Ronaldo in the Champions League and has never stated his choice of who is the best. So, who did he choose? Asked to choose between the two, after thinking for a few seconds, Reus said: "Lionel Messi."
Raphael Varane – Cristiano Ronaldo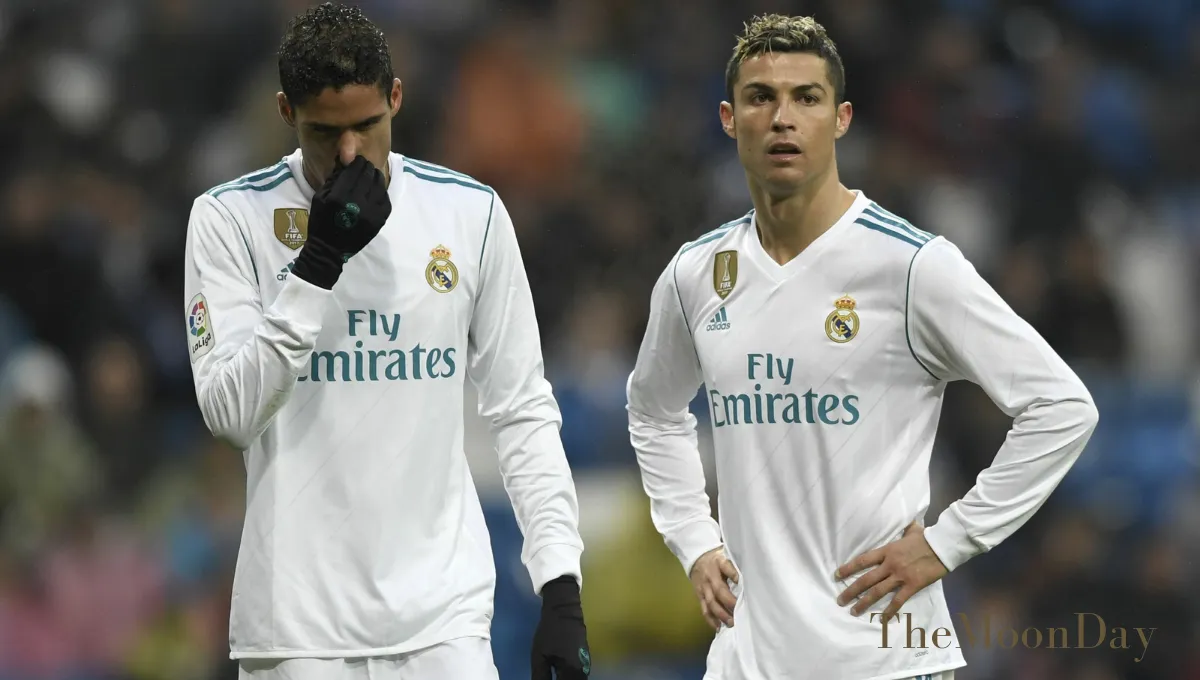 Manchester United centre-back Raphael Varane has played with Ronaldo at Real Madrid and is now with him at Old Trafford.
The duo won countless titles together at Madrid, including two La Liga titles and an incredible four Champions Leagues.
Indeed, in his appearance in Simple The Best, the France international chose the Portuguese over Messi when he told GOAL that Ronaldo was the best player he had ever played with.
Read More…Boom! For the sake of winning the Champions League, Juventus is willing to 'dump piggy financial institution' to usher in Neymar
Declan Rice – Lionel Messi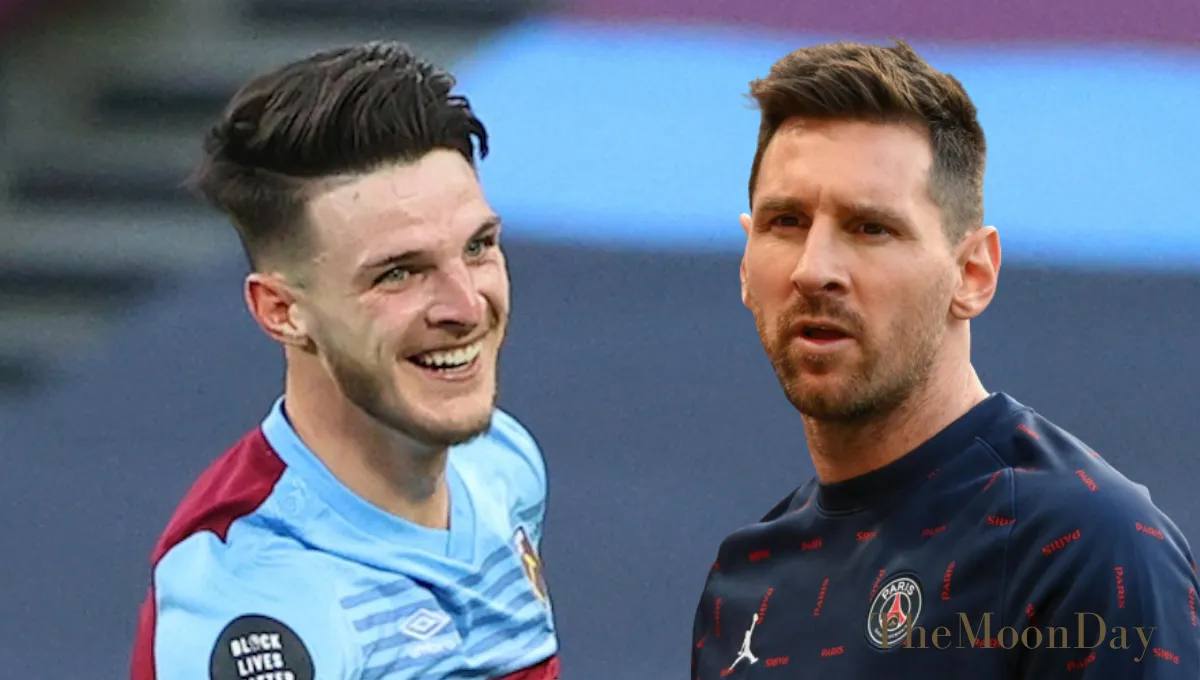 West Ham and England midfielder Declan Rice, who revealed to Goal at Box 2 Box that he owns the Ronaldo jersey, made his choice between the two GOATs when we asked him who he preferred. He singled out Messi, and previously told Gary Neville: "You know, it's a tough question because obviously what he and Cristiano Ronaldo have done is beyond logic, nobody will ever do it again." "Messi, I just feel what he does with football, he is special and I don't think we will ever see a player like him again."
Read More…6 Valid Evidence of Cristiano Ronaldo Still Not Over at Twilight Age
Zinedine Zidane – Cristiano Ronaldo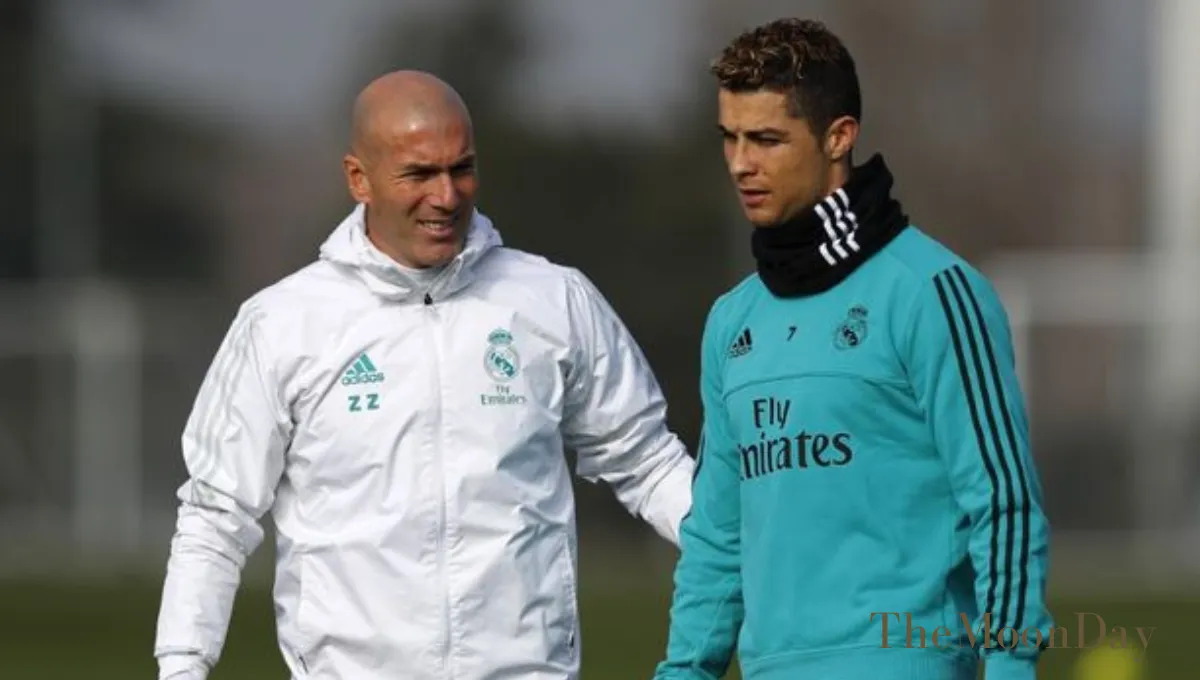 Accidental? Ronaldo and Zinedine Zidane both left Real Madrid in the summer of 2018 and there is no doubt that there is mutual respect between the two. Indeed, with Ronaldo spearheading his attack alongside Bale and Benzema, Zidane led his side to three Champions League trophies, as well as one La Liga title in 2016/17. Asked to choose between Ronaldo and Messi, Zidane has said in the past: "Cristiano is the best. Messi is his rival and it is a rivalry that everyone wants to see. But Ronaldo is phenomenal. There are no words to describe him. He is much better from me even though I had a great career. He is the greatest of all time."
Read More…Football Owes Lionel Messi's World Cup Trophy 2022
Manuel Neuer – Lionel Messi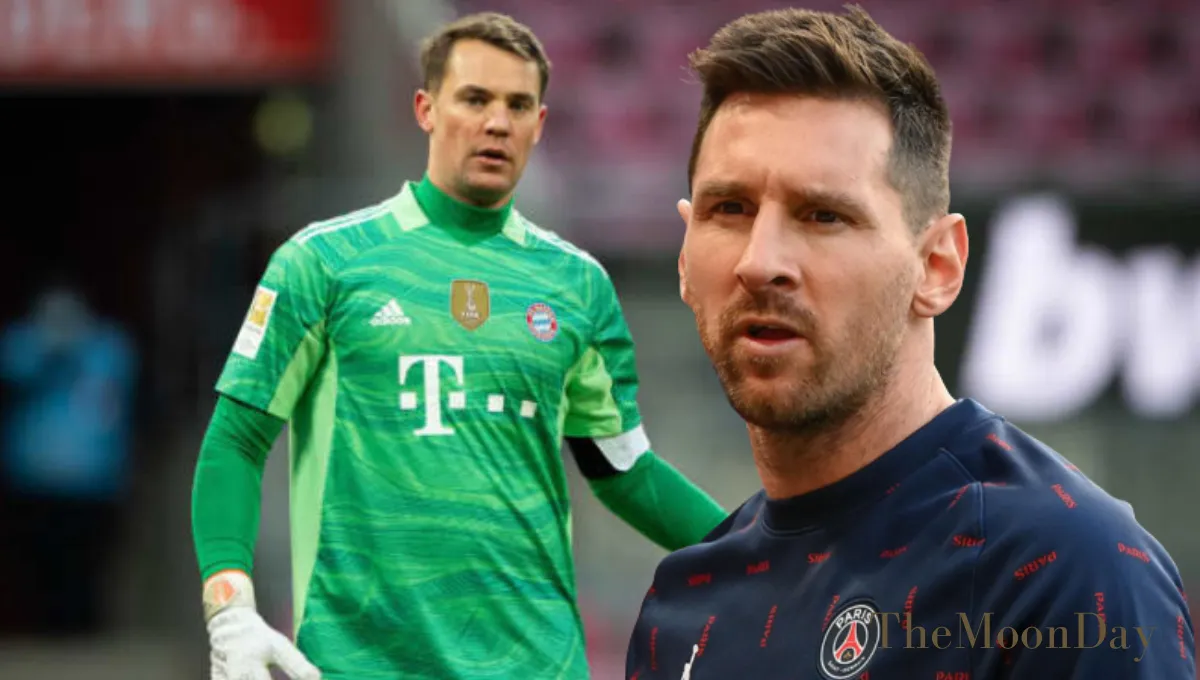 Bayern Munich and Germany international goalkeeper Manuel Neuer has seen it all during his career. He's faced Messi and Ronaldo more than once – so who do you think is the best? In a simple one word answer to ESPN when asked the question, he said: "Messi".
Roberto Carlos – Cristiano Ronaldo
Another legend who is bloody Real Madrid, Roberto Carlos chose Ronaldo over Messi. He told the previous GOAT debate: "I see him [Cristiano] training every day and the way he works is very interesting. He wants to keep improving every day. That's the difference with Messi." "Leo is phenomenal, but the part of Ronaldo that stands out, from training, professionalism, focus, motivation, success… Cristiano has an edge over the others."
Read More…Paulo Dybala gives good news for Manchester United
Ander Herrera – Lionel Messi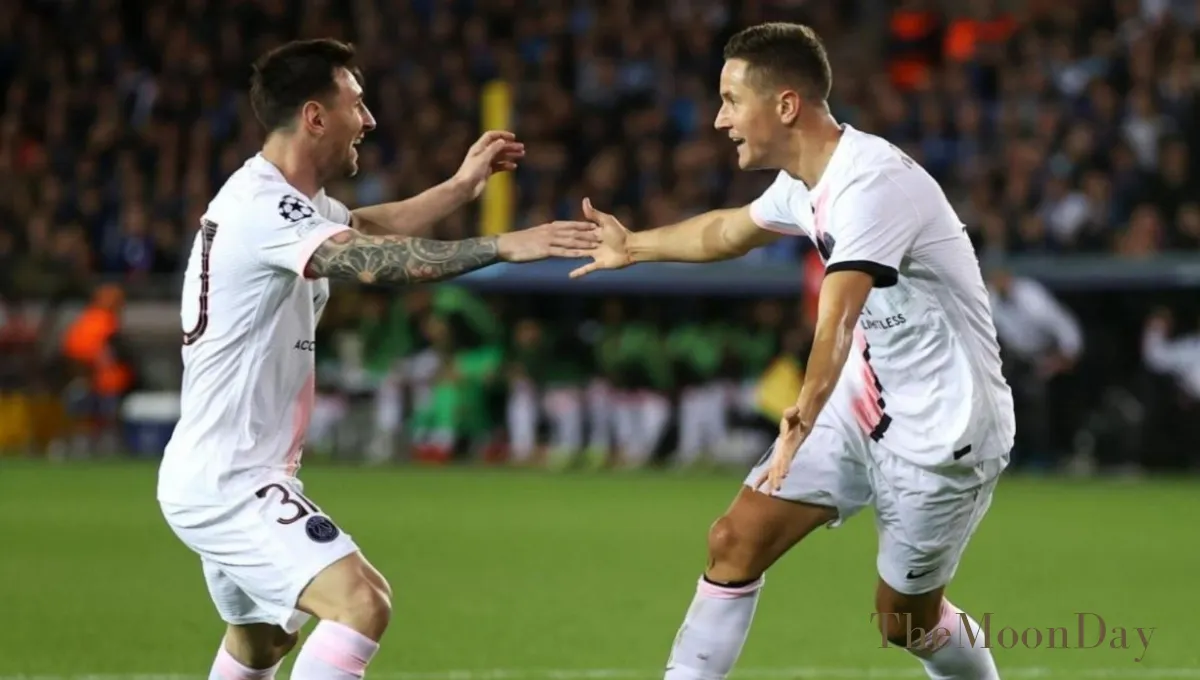 Despite his relationship with Manchester United, Ander Herrera never played alongside Ronaldo. He does, however, share a dressing room with Messi. Discussing the Argentine's adaptation to life at PSG, the midfielder, who recently moved from Paris to rejoin Athletic Club on loan, called Messi "the best in history". "Usually, regular players have to adapt to new contexts," he said. "Now it's the other way around because we're talking about the best footballer in history."
Read More…A series of hazard reasons to stay at Madrid
Gabriel Jesus – Lionel Messi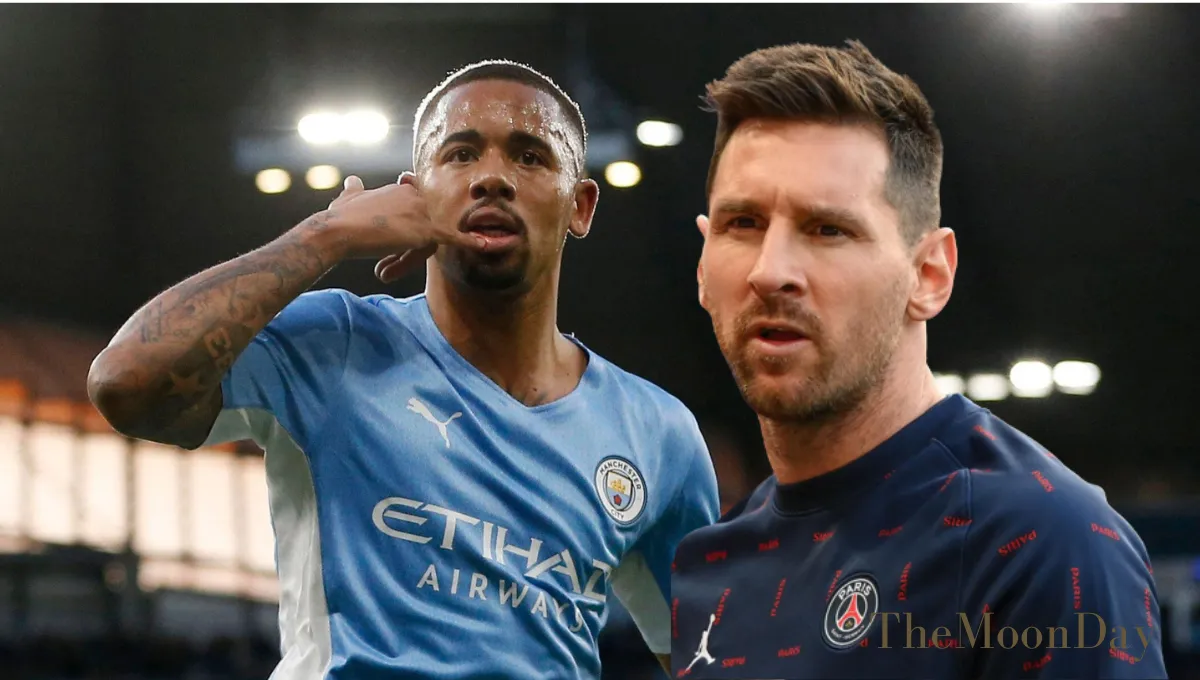 Another player who is not connected to Messi or Ronaldo, the fact that Gabriel Jesus was born in Brazil may have influenced his decision not to choose his rival in Latin America. However, quite the opposite, the Arsenal striker said: "In my life I have not seen many like those who are considered the best in history. Messi is, for me, the best I have ever seen."
Read More…5 World Records Breaked by Cristiano Ronaldo, Number 1 Top Scorer of All Time
Jan Oblak – Lionel Messi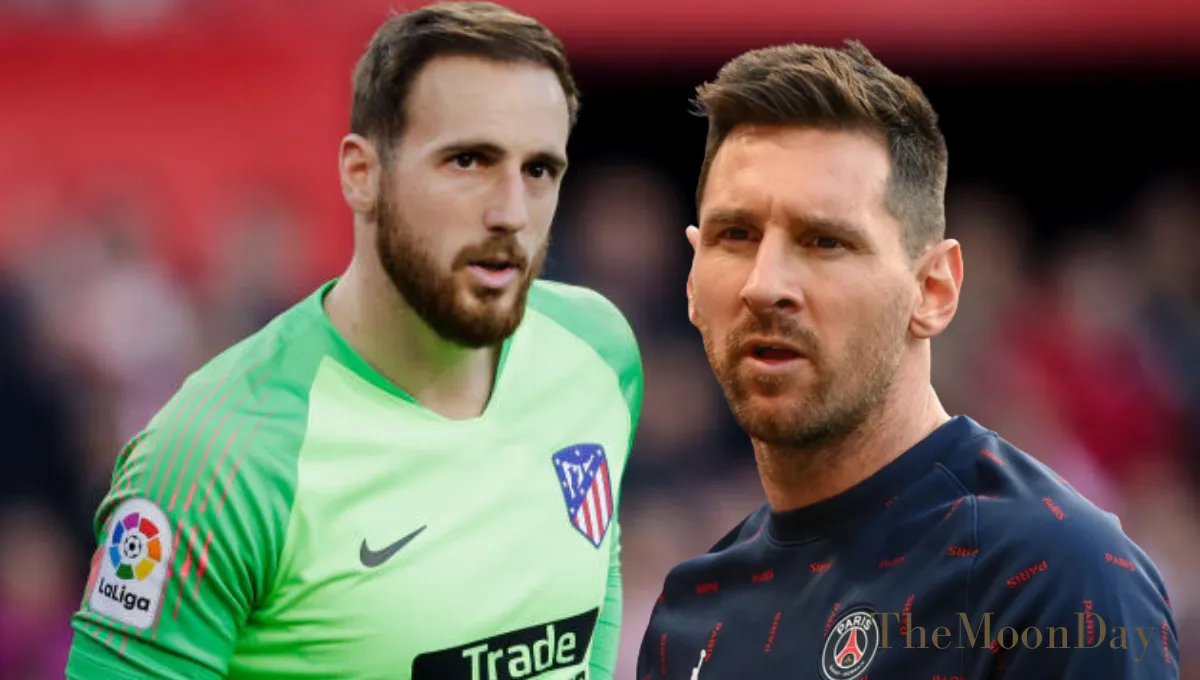 The Atletico Madrid goalkeeper faced both players several times during their historic spell in La Liga. Despite admiring the two, he chose his favourite, telling GOAL: "It's a tough question, yes, but with Messi I always say it." "He is spectacular. He is at the highest level. For me he is the best."
Read More…More and more superior to MU, Liverpool is the most successful club in the history of English football
Kylian Mbappe – Messi & Ronaldo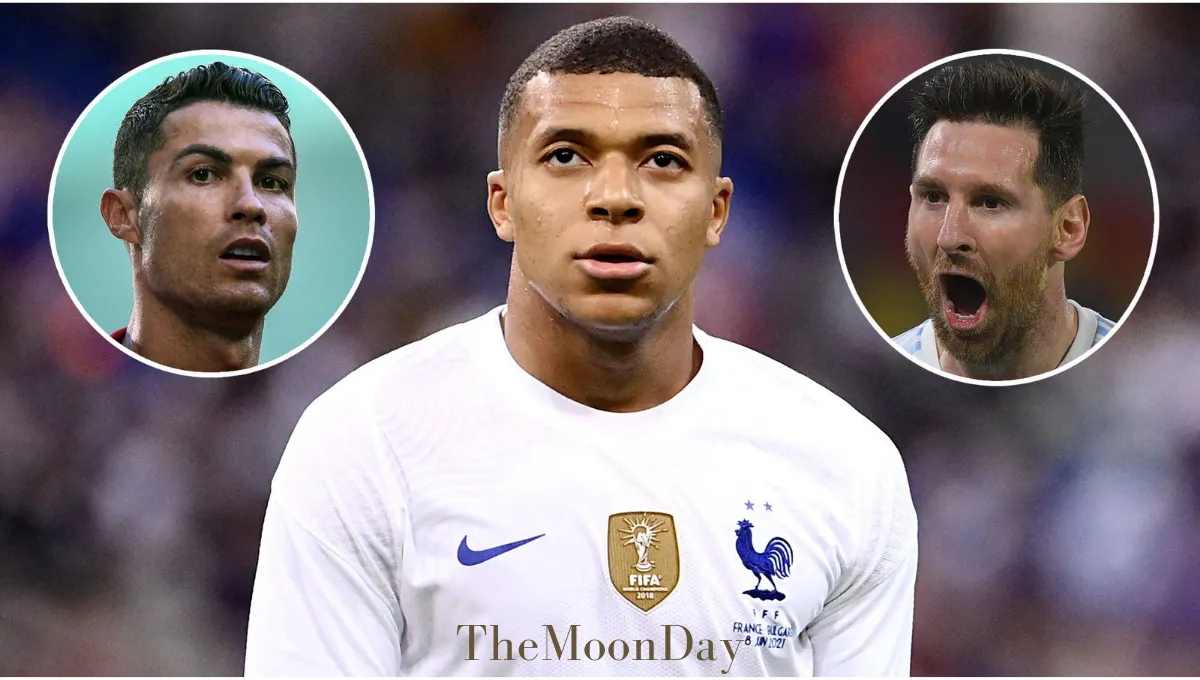 Ronaldo or Messi? Messi or Ronaldo? Mbappe couldn't decide. The French forward grew up idolizing Ronaldo but is now teammates with Messi at PSG, so don't make him choose between the two. "Who do I prefer? It's like choosing between your father or your mother, you can't," Mbappe said. "For all my generation, the Ballon d'Or was definitely related to the battle between Leo and Cristiano. Digging very deep into my memory, I also remember a little bit about Ronaldinho [winner of the Ballon d'Or in 2005]." "But, to be honest, everything was destroyed by the greedy two! They have shared the prize for so long. Every year, like everyone else, I wonder which of them will get it. Looking back, the battle was pretty crazy."
Read More…5 Reasons Cristiano Ronaldo Will Leave Manchester United Summer 2022, Number 1 Factor Ralf Rangnick
According to you?
Twelve Ballon d'Or awards, nearly 1500 club goals and a truckload of trophies between them. Choosing between Messi and Ronaldo is not an easy task. However, you've seen the opinions of some of the world's best players past and present, so who do you pick? Messi or Ronaldo? Give us your GOAT choices in the comments below!
Thank You.
Get selected news updates and breaking news every day from:TheMoonDay.Com
#1. Is there a Ghost Rider in She-Hulk Episode 4?
#2. 5 New Superheroes from the Marvel Universe!
#3. 10 Most Evil Justice League!