Discover Wayne Rooney's game-changing picks! Learn which 3 clubs he believes have the potential to disrupt Manchester City's domination in the Premier League. Uncover the challengers that could shake up the league's hierarchy and put an end to Man City's reign. Read more to find out the inside scoop from Rooney himself.
Wayne Rooney Chooses These 3 Clubs That Can Disrupt Manchester City
Wayne Rooney believes that the Premier League title battle will be much more competitive next season, and he believes that Liverpool, Chelsea, and Manchester United can pose a genuine threat to the defending champion, Manchester City.
Man City successfully defended their championship and won a historic treble, defeating Arsenal and securing their fourth title in five years.
Only Liverpool have managed to break Pep Guardiola's stranglehold on the Premier League in 2019/20, after finishing 22 points behind him the previous season.
Man United finished 14 points behind their loud neighbors, while Chelsea had a disastrous season, but Rooney believes all three sides will be able to fight Man City and Arsenal when the new season begins.
Read More: The 17 Minute Story of Paulo Dybala in Qatar
Watch out for Arsenal
When asked about Arsenal's chances of returning to competition, the coach who is now in charge of DC United stated unequivocally that the Gunners also have a chance to win the Premier League title.
"I think the signing they made [Arsenal] is a very good signing for them to try to come back and challenge Manchester City," he remarked.
"They [City] will again be favorites to win the Premier League. I think Liverpool will be better next season, Chelsea will be better. Hopefully Manchester United will be better too!"
Read More: No Debate! Lionel Messi Officially Becomes GOAT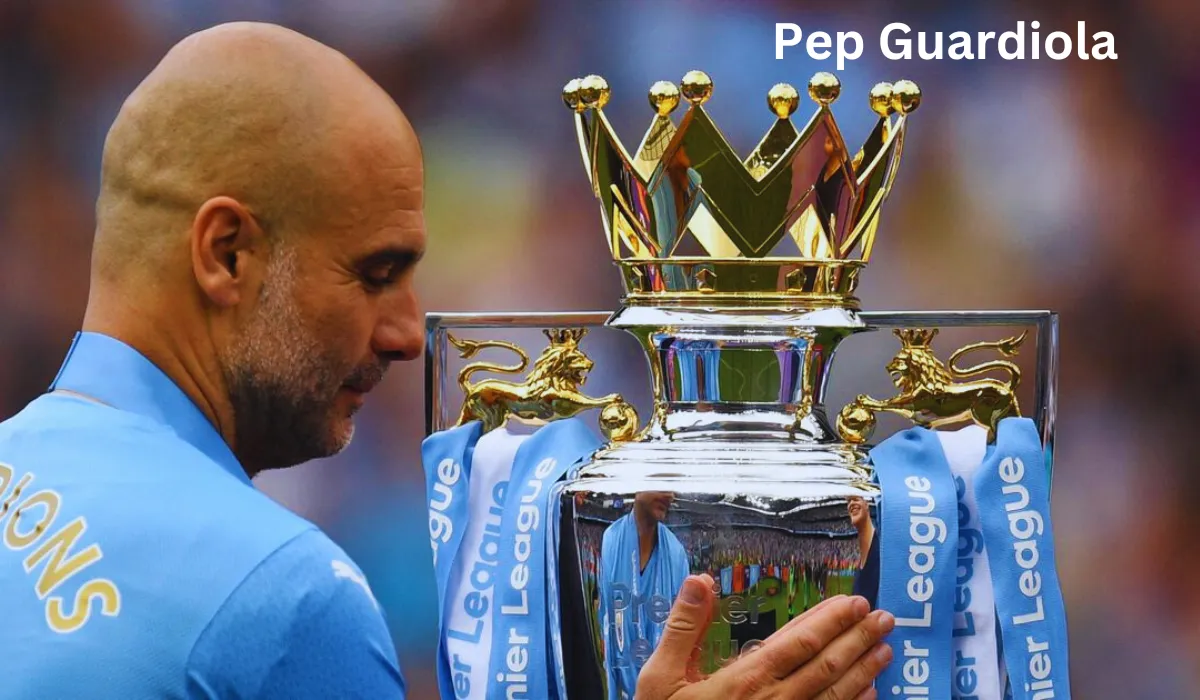 Manchester City Still the Best
Then, Rooney tried to explain why Manchester City remains the favorite in the Premier League for the new season. He does not deny that it is Pep Guardiola's factor that makes them still powerful today.
"I think Manchester City have stepped up everything. You saw Liverpool over a number of seasons really challenging them. I think they have given challenges to Manchester United, Chelsea, Arsenal, Liverpool and all the teams.
"I think Guardiola, for me, is one of the best things that happened to English football [not only in terms of the league but also in terms of the England national team].
"So I think there's a challenge there; it happens in cycles, as we've seen with Manchester United, Arsenal, and Chelsea dominating over the years."
"Unfortunately, it's Manchester City time, but I'm confident that the teams that will be challenging will be back in the next few years, that's for sure."
Read More: Canelo Alvarez Threatens Lionel Messi After the Argentine 'stomps' Mexico Jersey!
Will Manchester United shine this season?
The Manchester United legend Wayne Rooney also believes that the Red Devils will be able to appear crazy this season. Moreover, some of the new recruits as well as the ability to formulate strategies from Erik Ten Hag cannot be underestimated.
"I think Ten Hag has done very well since he came in last season and you can see he is trying to create a squad and mentality with the signings he made last season and what they are going to do this year."
Source: Metro
Wayne Rooney
3 Clubs
Disrupt Manchester City
Premier League
Manchester United
Chelsea
Arsenal
Football
Sports
Soccer
Game-changers
EPL (English Premier League)
Football News
Sports Insights
Premier League Challengers
Wayne Rooney's Picks
Man City's Domination
Football Superstars
Top Football Clubs
Rooney's Selections
Premier League Rivals
Football Legends
Rooney's Insights
Title Contenders
Top Football Talents
Premier League Analysis
Manchester Derby
Read More:
#1. No Debate! Lionel Messi Officially Becomes GOAT
#2. Canelo Alvarez Threatens Lionel Messi After the Argentine 'stomps' Mexico Jersey!
#3. Buying Raphinha hasn't been paid off yet, Leeds United are ready to case Barcelona
#4. Lionel Messi Or Cristiano Ronaldo? 20 Top Footballers Choose Their Version of GOAT
#5. Neymar: Lionel Messi is now Enjoying his Life at Paris Saint Germain