TheMoonDay…In the DC Universe live action cinema universe, Superman is one of the characters whose fate is quite complicated. After briefly disappearing, now he has returned to DCU through the Black Adam credit scene. Even so, there are still many fans who are curious when his favorite character will get his second solo film.
James Gunn Promises Superman Is a 'Huge Priority' for DC
Read More: Black Panther 2 is Flooded With Critical Acclaim, is Considered a Successful Sequel
Responding to this, one of the new CEOs of DC Studios, James Gunn, confirmed that Superman from actor Henry Cavill is one of their top priorities. It was reported a few days ago that DC Studios had canceled several projects started before the leadership of Gunn and Peter Safran.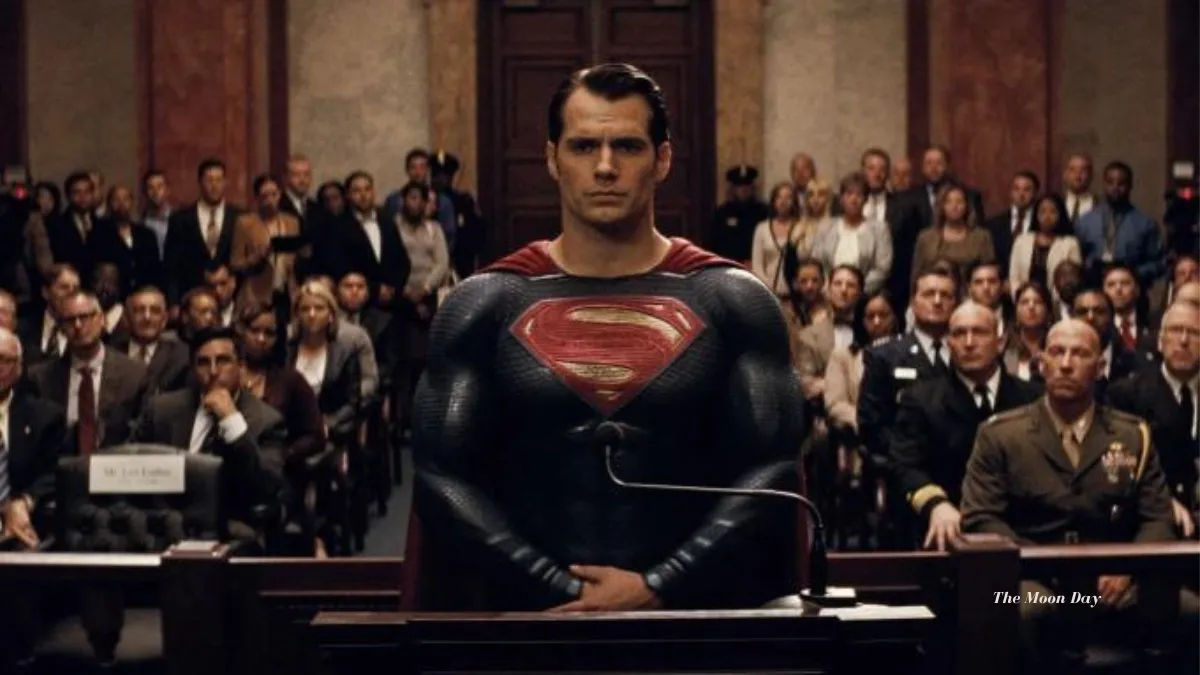 Read More: The Reason Kang the Conqueror is More Dangerous Than Thanos!
One of the things that is quite trending among fans is the cancellation of the film Wonder Woman 3 because director Petty Jenkins stepped down from his project. This sparked a new rumor saying that DC Studios is also not interested in developing a Man of Steel 2 film, even though Cavill has returned to reprise his role as Superman.
Read More: Henry Cavill: "I'm Back as Superman" Man of Steel 2
It was from there that a fan representative finally asked Gunn via Twitter, "please tell us, will we see Superman [in the future]?" To answer the anxiety that might be experienced by all DC fans, in his tweet, Gunn wrote, "Of course, even though it's not the top priority, but Superman is [one of] our priorities."
Read More: Top 10 Biggest Hulks in the Marvel Universe!
After knowing the response from one of the leaders of DC Studios, many fans can finally breathe a sigh of relief. Because even though the fate of the film Man of Steel 2 is still unclear, at least Gunn has promised that the fate of the character Superman is being 'boiled' along with a number of other DCU priorities.
Read More: Is there a Ghost Rider in She-Hulk Episode 4?
Sooner or later, after the new DCU plan is ready, maybe we'll be able to see what the future of Superman will be like in the live action cinema universe. Previously, it was also reported that Gunn and Safran would soon submit all plans for the next phase of the DCU to Warner Bros. as the company that houses DC Studios.
Read More: The 4 Most Controversial X-Men Decisions!
If everything goes well, it's not impossible that next year DC Studios will announce the long-term plans for the DCU universe, not just Superman, but all the characters in it. Let's just wait, geeks.
Thank You
Get selected news updates and breaking news every day from: themoonday.com
Read More Article
#1. 5 New Superheroes from the Marvel Universe!
#2. 10 Most Evil Justice League!
#4. These 10 Facts About Harley Quinn You Should Know
#5. Avatar The Way of Water, 0fficially Revealed with More Epic Quality
#6. What are 5 Dangers from Lack of Sleep?
#7. Is there a Ghost Rider in She-Hulk Episode 4?
#8. Top 10 Biggest Hulks in the Marvel Universe!
#9. Why Didn't Justice League Sh0w Up in Black Adam?
#10. Henry Cavill: "I'm Back as Superman" Man of Steel 2 Read
#11. Don't Miss Breakfast if you Want to Have a Healthy Lifestyle, Here are Some 0f the Benefits you can get Read
#12. The Reason Kang the Conqueror is M0re Dangerous Than Thanos! Read